Omnichannel Platform
---
Manage all your business performance in a single dashboard
Lenna Omni Channel Platform integrates all your business communication channels in a single dashboard.
This allows you to monitor business from all communication channels and build deep and meaningful engagement with your customers.
Features
The Advantages using Omni Channel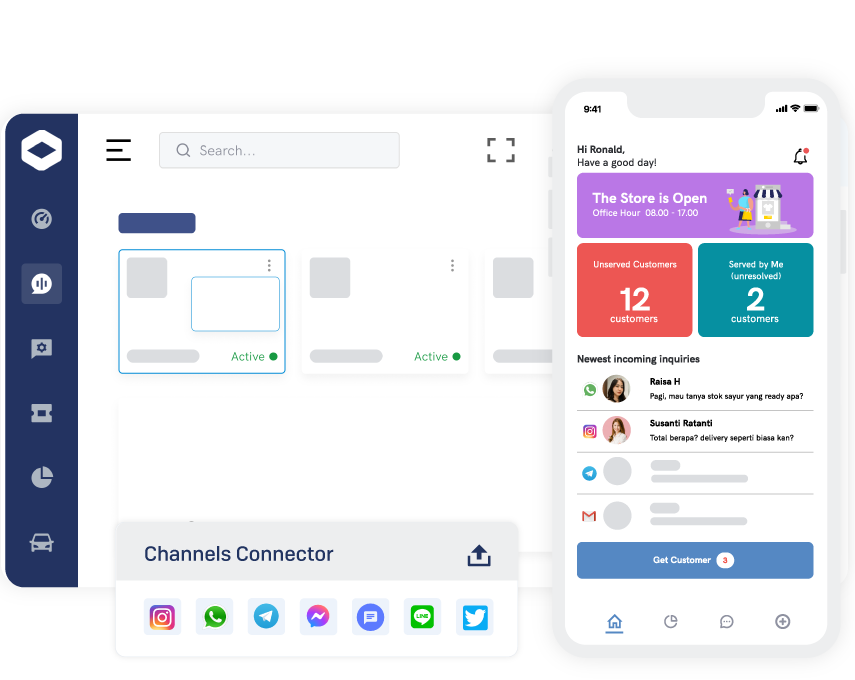 From a conversation to a conversion
1. Get more connected to the Customer
Respond to customer comments regarding your products, make them happy, build deep relationships and create loyalty to your business.
2. Generate more conversions
Make an end-to-end solution for your business directly through conversations. Get more conversions with quick responses and directly provide your customers with product links, catalogs, or recent promos,
3. Boost productivity
Solve customer problems from chats and comments on Instagram and Facebook at one time. Reduce human errors and boosts productivity with integration in a single dashboard.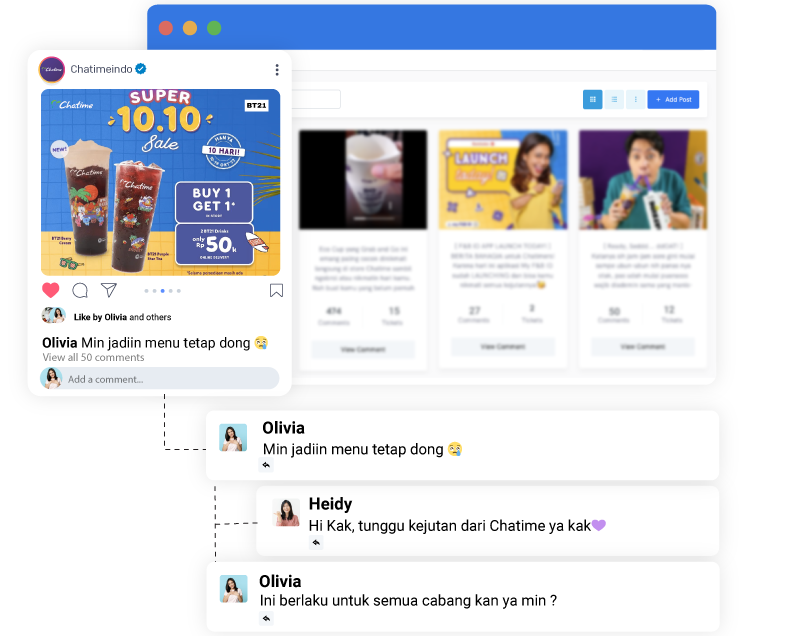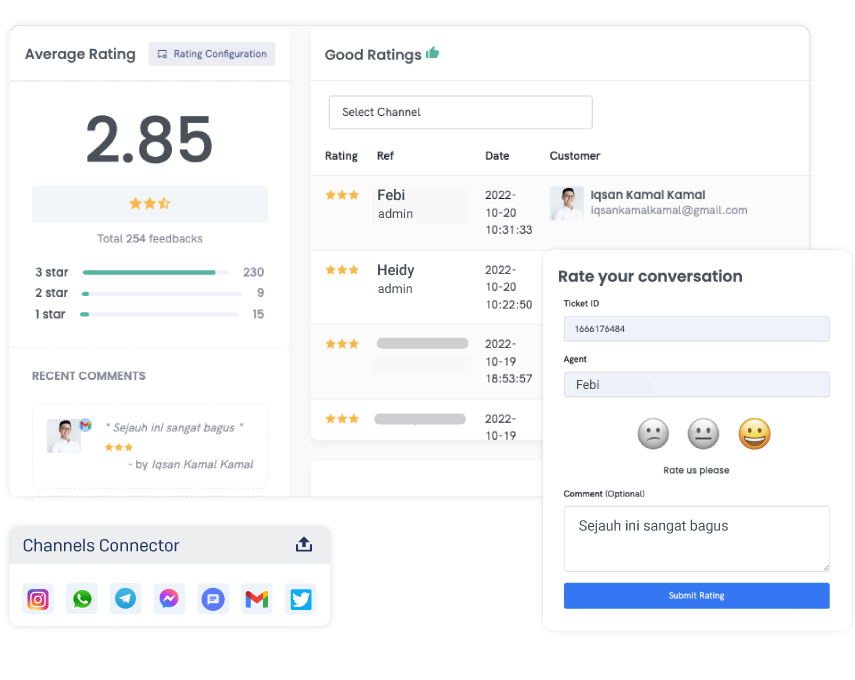 Get real-time data on Agents' Performance
1. Evaluation has never been that easier
Displays the size of data related to agent performance both daily and monthly which will make it easier to assess
2. Get more professional
Measuring and monitoring agent performance will encourage agents to work better so that a more professional performance will be created
3. One by one each agent
The value of each agent will be displayed and it can be used as an improvement in the next performance
Be part of the successful seller community on Tokopedia.
| | |
| --- | --- |
| | Don't disappoint your customers. Provide quick 24/7 responses with an AI chatbot |
| | Let customers know your business hours, don't leave them waiting |
| | Never miss a customer inquiry by integrating your Tokopedia with Lenna Ticketing |
| | Monitor and measure all conversations happening in your business |
| | Increase your sales on Tokopedia |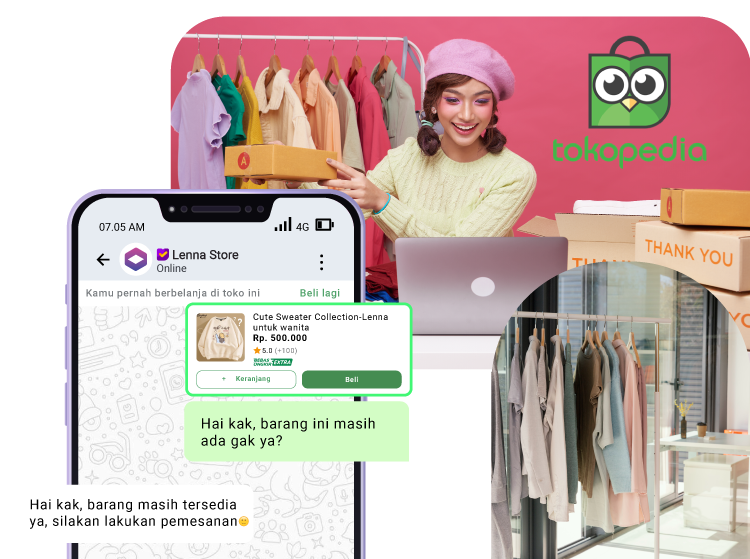 Some benefits if you use Lenna Omni Channel
Why do you need the Lenna Omni Channel?
Too much in mind?
Every Question has an answer
Business need Chatbot to automate their online presence. Chatbot handle many customers, reduce operating cost, fast response and boost customer satisfaction. Don't forget to pick a Smart Chatbot.
Our bot platform have fallback system management to organize questions they cannot answer, so you can train it later. However, you can also combine Bot with Live Customer Service so you can make sure every questions well answered.
Our Omni Messaging platform comes with complex feature, you can use up to 100 agents at the same time if you have so many customers. Omni Messaging integrate all messaging channel like instagram, whatsapp, and many others popular messaging. It also provide you customer journey for actionable insight.
We have very flexible business pricing model. Don't worry, we have suite one for you. Drop us an email.