Conversation Studio
---
Grow Your Business to Next Level with AI Chatbot
95% of companies that implemented an AI bot are happy with the way this technology is boosting their business.
We have External Knowledge and Machine-Reading Comprehension to help customers get as much information as possible on all business industries.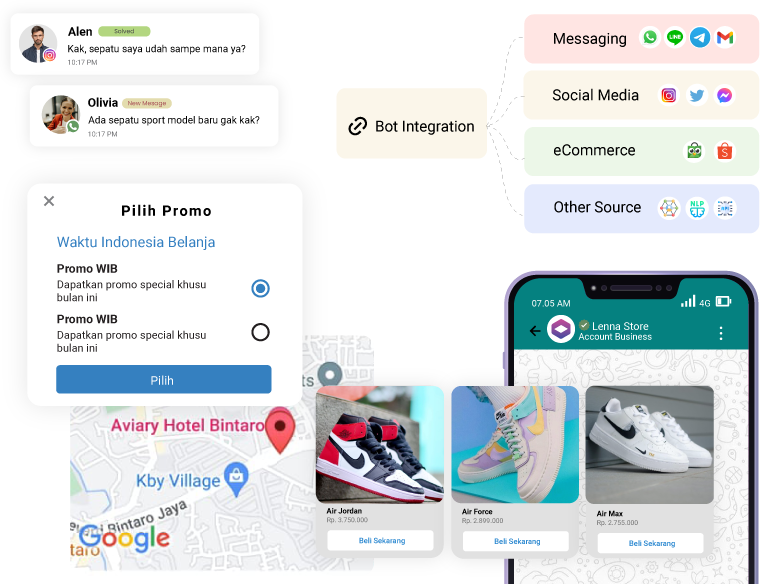 Features
What Are The Advantages That We Offer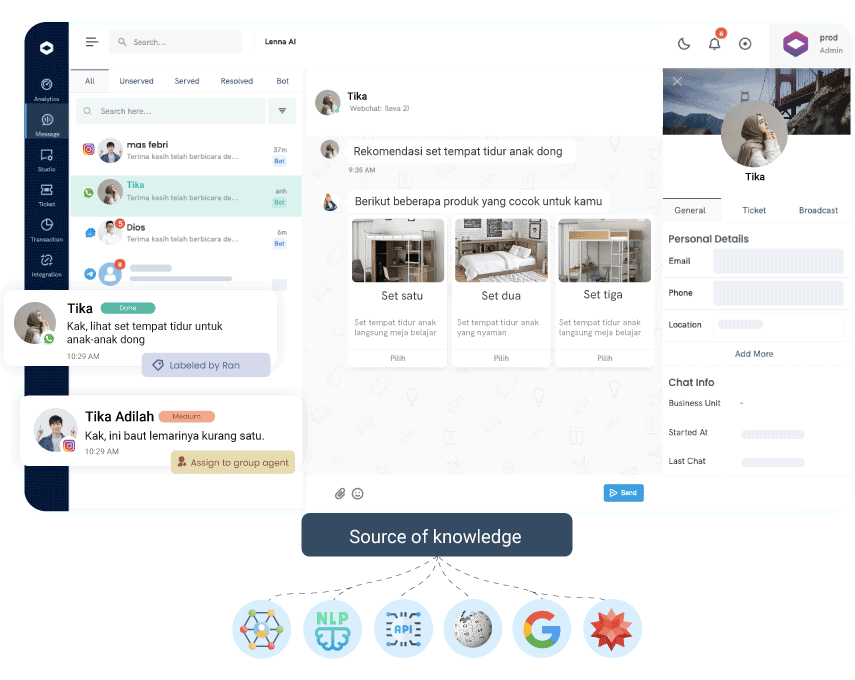 Grow Your Business and Reach More Potential Customers
What are the differences between the Lenna AI chatbot and other chatbots? We have excellent services:
Integrated with all communication channels (Instagram, Whatsapp, Twitter, Telegram, FB Messenger, Mobile App, Website, and more)

Supported 150+ languages in the world.

Integrated with external knowledge like Google, Wikipedia, Omnichannel, Wolfram, etc.

User-friendly on the user interface, so that's simple to use

Have preview tools before you train the bot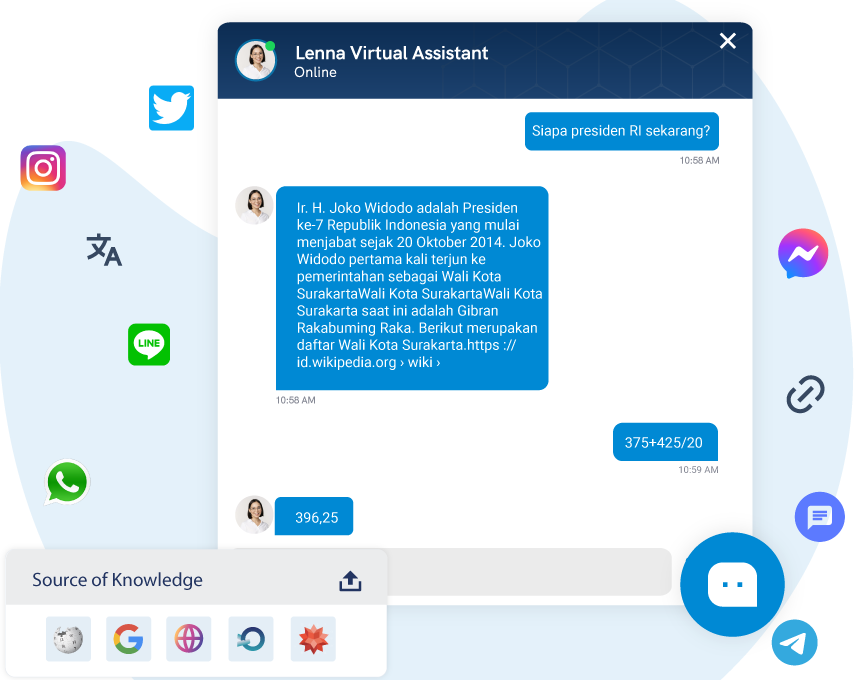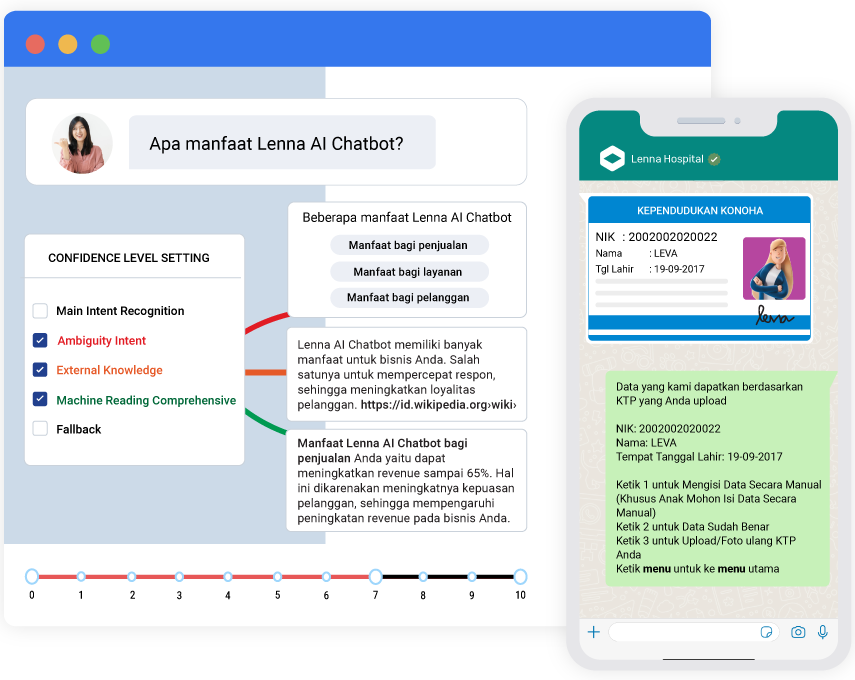 Make your chatbot more intelligent with various answers
Machine Reading Comprehension allows bots to provide answers based on the content of various articles as well as from specific web pages. Therefore, bots have a wide range of response options for answering customer questions.
Optical Character Recognition enables bots to automatically and quickly read words and sentences from images. It can help you avoid typing mistakes when entering customer documents. The bot can do that automatically without typos.
Some benefits if you use Lenna AI Chatbot
Why do you need an AI Chatbot?
Too much in mind?
Every Question has an answer
Business need Chatbot to automate their online presence. Chatbot handle many customers, reduce operating cost, fast response and boost customer satisfaction. Don't forget to pick a Smart Chatbot.
Our bot platform have fallback system management to organize questions they cannot answer, so you can train it later. However, you can also combine Bot with Live Customer Service so you can make sure every questions well answered.
Our Omni Messaging platform comes with complex feature, you can use up to 100 agents at the same time if you have so many customers. Omni Messaging integrate all messaging channel like instagram, whatsapp, and many others popular messaging. It also provide you customer journey for actionable insight.
We have very flexible business pricing model. Don't worry, we have suite one for you. Drop us an email.