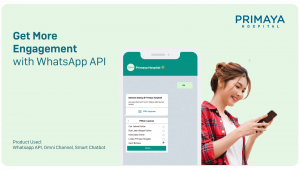 Company Profile
The Primaya Hospital is one of Indonesia's best hospitals. Primaya Hospital aspires to be the world's top health-care network or an international standard hospital. As a result, Primaya Hospital strives to provide the best service possible to patients, doctors, and employees. However, because offline registration has been difficult for patients in the past, Primaya Hospital has taken the initiative to use the WhatsApp Business API and chatbot to simplify and speed up services.
Issue
The patient bears the burden of registration because it must be completed offline at the hospital.
Many patients have the same concerns and ask the same questions over and over.
Business Needs
Patients will be able to register without having to queue at the hospital.
Make it easier for patients to get the information they need without having to go to the hospital, such as locating the nearest hospital, doctor's schedule, replacement schedule, online consultation, and so on.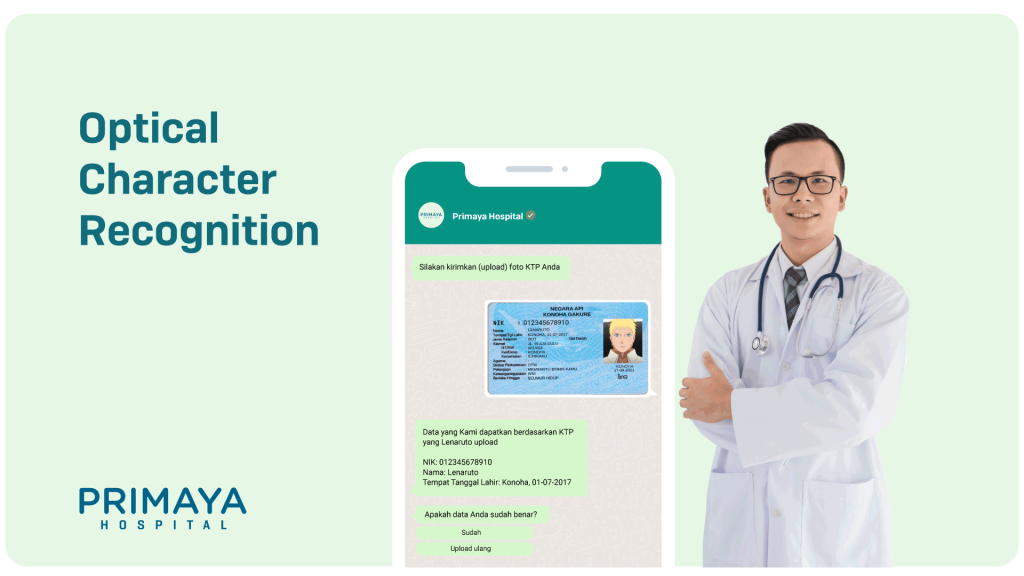 Business Impact
After implementing the Lenna AI solution, patients can check doctors' schedules, register, and schedule appointments in advance, reducing the need for patients to wait in queues at the hospital.
Patients can consult with doctors online and access hospital information anytime regardless of working hours. This can save hospital personnel time and help employees perform more efficiently.
Because most patients already have WhatsApp, they do not need to download other application.
The OCR feature in Lenna also provides automatic data entry, saving time and avoiding errors. Patient data is easier to find in the hospital because it will be rapidly to the hospital system.
April 7, 2021
By: Lenna
Categories: Usecase
no comments