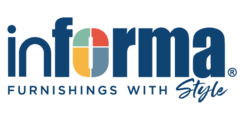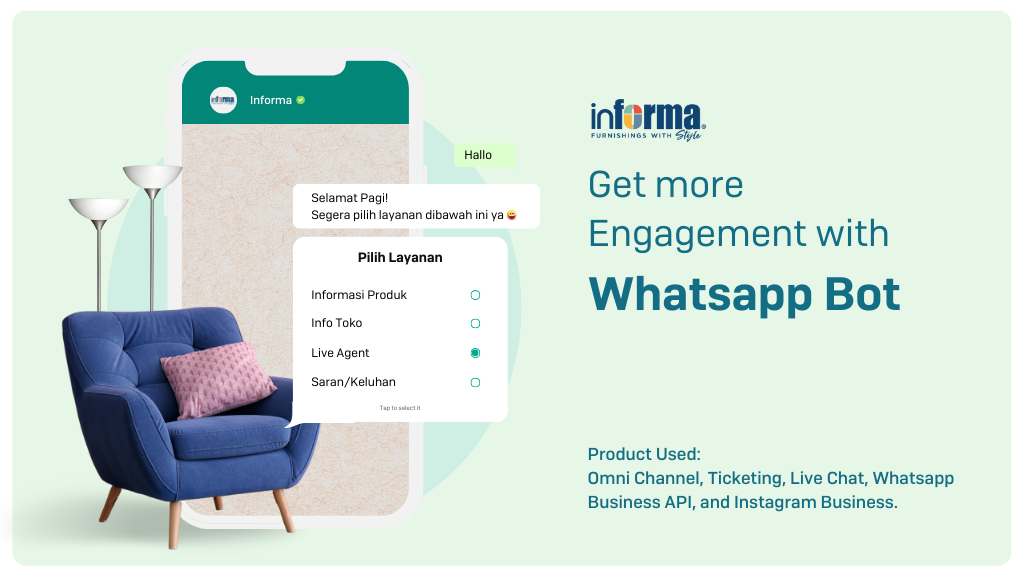 Company Profile
Informa is a subsidiary of PT Kawan Lama Sejahtera that provides a variety of quality collections for homes, offices, accessories, and commercial spaces with various styles. Founded in 2004, it has become the most complete furnishing store that presents a collection of more than 35,000 types of products by following the latest trends. This has made Informa have branches spread throughout Indonesia. As a result, Informa has endeavored to improve its services to all customers by implementing AI Chatbot and Whatsapp API.
Issue
Customers have limited access to obtain information about products.
Informa is experiencing difficulty in fulfilling requests.
Customers have many questions about prices.
As it is done offline, the purchasing process has to be done by coming to the store.
Business Need
With AI Chatbot, Informa can facilitate customers to obtain product information online.
With Whatsapp API, Informa can provide information about the nearest branch to customers.
Improve the product purchasing process to make it more efficient.
Business Impact
Customers can obtain information 24/7.
Customers can obtain more information about Informa, making it easier for them.
Product delivery status becomes easier and faster to know as it can be obtained online.