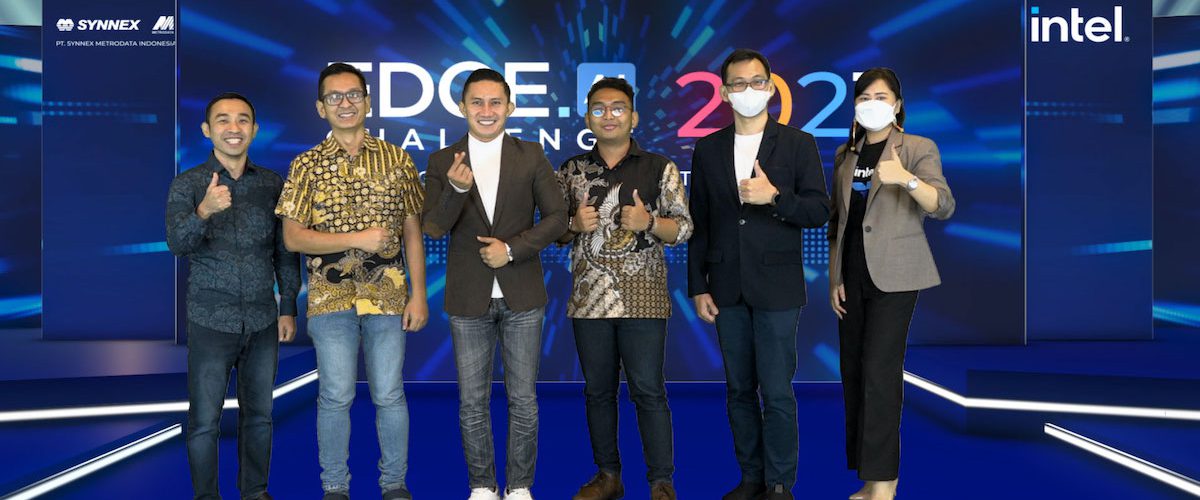 Lenna.AI berhasil menjuarai Indonesia Edge.AI Challenge yang diselenggarakan Synnex Metrodata Indonesia.
Lenna.AI, Smart parking system with chatbot yang dikembangkan oleh PT Sinergi Digital Teknologi, berhasil menjadi juara pertama dalam kompetisi Indonesia Edge.AI Challenge 2021 yang digelar oleh PT Synnex Metrodata Indonesia.
Kompetisi yang menyasar independent software vendor (ISV) berbasis AI itu juga memenangkan Panelo, smart signage solution yang dikembangkan oleh PT Tekno Presentasi Global, sebagai juara dua dan Egeroo.AI, NLP chatbot milik PT Egeroo Inovasi Teknologi, sebagai juara tiga.
Para pemenang tersebut berhasil melalui tiga tahapan penjurian dengan dewan juri dari kantor pusat Intel dan Synnex Metrodata dengan total 75 peserta.
Intel dilibatkan dalam penjurian karena saat ini sedang berupaya mengembangkan ekosistem ISV di Indonesia bersama Synnex Metrodata.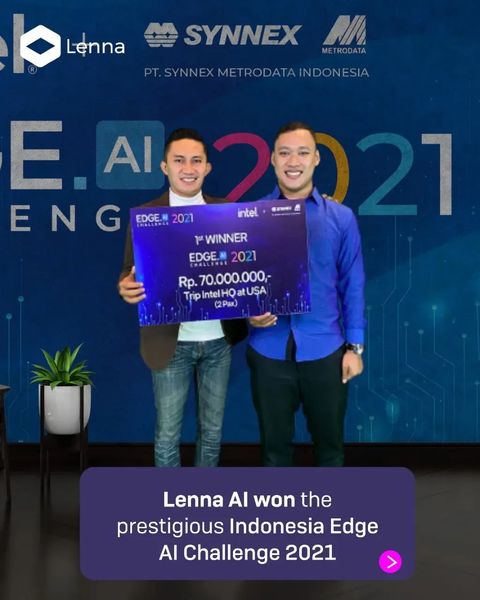 Sebagai pemenang, Lenna.AI berhak mendapatkan hadiah dan program inkubasi serta bimbingan langsung dari para ahli untuk mendorong pengembangan produk serta dukungan pemasaran mereka.
"Dengan diadakannya kompetisi Indonesia Edge.AI Challenge 2021, kami senang sekaligus bangga dapat melahirkan bibit-bibit baru, khususnya dalam bidang solusi AI," ungkap Lie Heng, Solution Business Director Synnex Metrodata Indonesia.
COO Spire Research and Consulting Jeffrey Bahar mengatakan kompetisi-kompetisi seperti yang dilakukan oleh Synnex Metrodata memang penting untuk menumbuhkembangkan ekosistem di bidang teknologi AI.
Sudah semestinya perusahaan-perusahaan besar mendukung perusahaan-perusahaan rintisan untuk tumbuh, termasuk melalui kompetisi. "Apalagi dunia AI masih baru dan pasarnya masih sangat terbuka," katanya.
Source:
January 31, 2022
By: Lenna
Categories: News
3 comments